Audax UK: Challenge yourself to go that bit farther
Get Started!
New to Audax? Audax UK is the world's largest long-distance cycling club, with a great range of rides from the short(ish) to the very (very) long. Find out what it's all about in New to Audax, then come and join us for a ride
This Month's Rides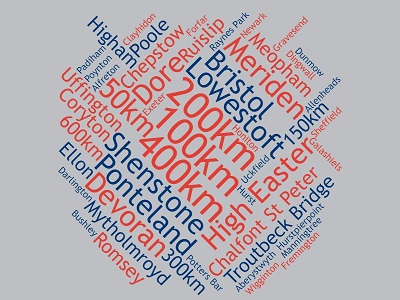 Masses of rides in May, so distances and start locations only in the picture - for details you will need to go to the calendar. More PBP qualifiers, but also plenty of shorter rides too from 50km upwards. "Super Sunday" 12th May offers you 19 events to choose from!
This Month's Rider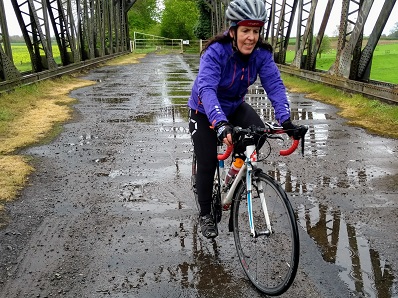 Anita on Dean Clementson's Overground Underground 50km ride from Newby Wiske. Looks a little damp, but a good day was had by all. Dean's next ride is the 400km Great North Road, starting from Cockerton, Darlington

Please note that whilst this website is in development, entering events and viewing results will redirect to the previous Audax UK website.