Audax UK: Challenge yourself to go that bit farther
Get Started!
New to Audax? Audax UK is the world's largest long-distance cycling club, with a great range of rides from the short(ish) to the very (very) long. Find out what it's all about in New to Audax, then come and join us for a ride
Caution: Site under construction!
This is our new Audax UK site. It isn't fully operational yet but please do please stay to have a look around. If you're thinking of joining or just want to find out a bit about long-distance cycling, this site should already provide all you need to know. You can learn about the different types of Audax events, competitions and awards, as well about some of the club's history.
If you're an existing member, do use the Login tab in the menu bar to check out our Members' area. However, while we make the finishing touches and make sure everything works, you may find it easier to enter events on www.aukweb.net until this site goes fully live.
This Month's Rides
Work off the festive feasts with our January rides programme. There are 100 and 200 km rides in January, starting on the 5th, with Peak Audax's Hopey New Year (100km), and Pat Hurt's classic freezer - the Poor Student (200km). The first PBP qualifiers are on Jan 12th.  Choose a ride for full details.
This Month's Rider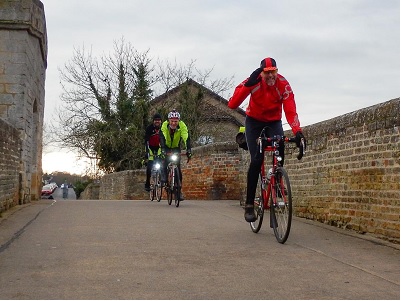 Audax stalwart Tom Deakins crossing the Bridge at St Ives with an Audax Club Mid Essex group on his Boudicca's Revenge 200 km perm. ACME was only founded in 2016 but already has a full programme of rides - next ride: Knights Templar Compasses - part of their highly popular winter series
Picture by Nick Wilkinson

New Year's Resolution?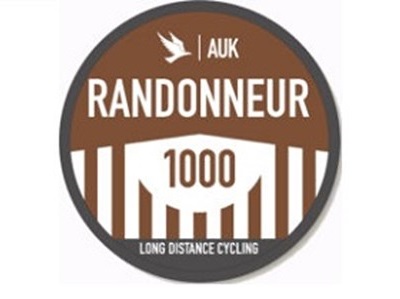 How about a Randonneur 1000 award to get the year going? A 100km, 200km, 300km and any combination you like to make up the remaining 400km. Full details on the randonneur  awards page
Of course, if that's not enough, we can go much farther...
Paris-Brest-Paris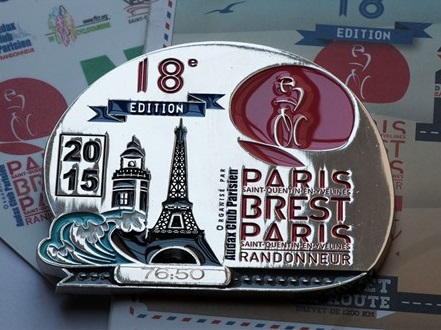 Renewals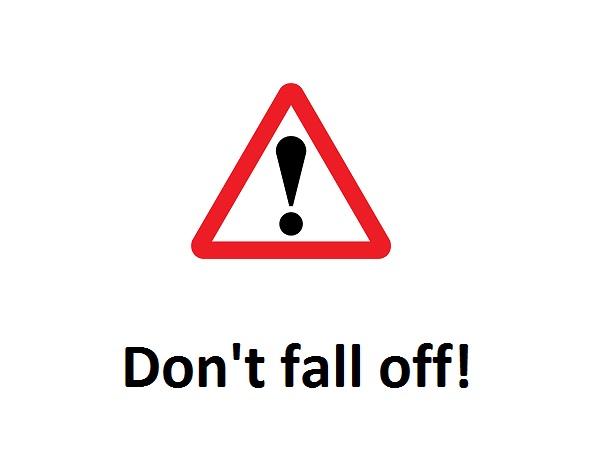 ... the membership register. It's membership renewal time, so make sure you've renewed in order to enter your 2019 events
Rides

Calendar events so far this season...
Km

...keep up the good work!
Please note that whilst this website is in development, entering events and viewing results will redirect to the previous Audax UK website.