An Audax ride - known internationally as a Randonnée - is a cycle ride that has to be completed within a set time limit, including any stops to eat or rest. In most cases, riders have to maintain a minimum speed of 15km/h (some particularly long or hilly rides have a slightly lower minimum speed) and importantly a maximum speed of 30km/h. That's a little under 10mph and 20mph in Imperial measures.
It's not a race and individual riders' times are not published; if you finish within the time limit, you've succeeded.
Riders are expected to be self-sufficient. That doesn't mean that you have to ride alone or that you can't call on the services of a village blacksmith to help weld your frame back together, should the worst happen, but you navigate for yourself and if you do have any mechanical problems along the way, it's down to you to sort them or get yourself home. 
Some rides offer food along the way; more often, you'll be finding your own sources of fuel, from cafes and pubs to village shops and service stations. 
Throw in the hills, the British weather and distances ranging from 50km to 1400km and what might have sounded like a simple bike ride becomes more of a challenge - one that is appealing to increasing numbers of cyclists year on year.
Are you up for it?  
Then read on...
Below is a short film (3 minutes) from Damon Peacock describing Audax. NB the rider and riders shown here are at the hard core end of Audax - there are plenty of shorter rides than these!
Also, for a more typical (200km) ride try this video (11 mins) from Katie Kookaburra.
.
---
The Route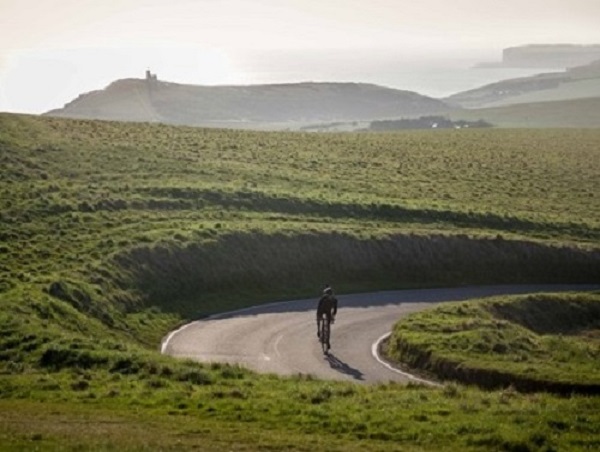 One of the benefits of Audax is that you get to cycle challenging routes that have been lovingly planned and tested by experienced cyclists who generally want to show off the best that their region has to offer. They also tend to know the best places to stop off for food and drink along the way. 
Types of route vary widely. Some cram in as many tough hills as possible within a relatively short distance; others are more rolling or almost pancake flat. You can find yourself riding through chocolate-box villages, deep forests or bleak, exposed moorland - sometimes all in the same day.
Most routes are mainly on quiet roads, perhaps with the occasional stretch on a busier road linking the smaller lanes. On longer rides, many organisers also try to make navigation as simple as possible for the parts of the ride that are likely to be ridden in the dark by the majority of entrants or to ensure that there are other places to get provisions between the official checkpoints (called "controls").
Almost all return to - or very close to - the start point, making it easier to plan your travel.
---
Proof of Passage - The Brevet Card
Before almost every ride* you'll be given a Brevet Card. The name comes from the French word for "certificate" and is used to prove that you have completed each part of the route within the time limit.
The card will show the various points along the way at which you must "control" - in other words, prove that you have been there.  In some cases, there will be someone at the Control who will stamp or sign your card. More often, especially on longer rides, you will need to obtain a receipt, from a cafe or a bank cash machine, for example, that shows both the location and the time that you were there.
Some rides also have "information controls" which require you to answer a simple question about something (for example, a road sign) at the relevant location. You write the answer on your Brevet Card.
At the end of the ride, hand (or post) your card, together with any receipts, back to the organiser, who will check it.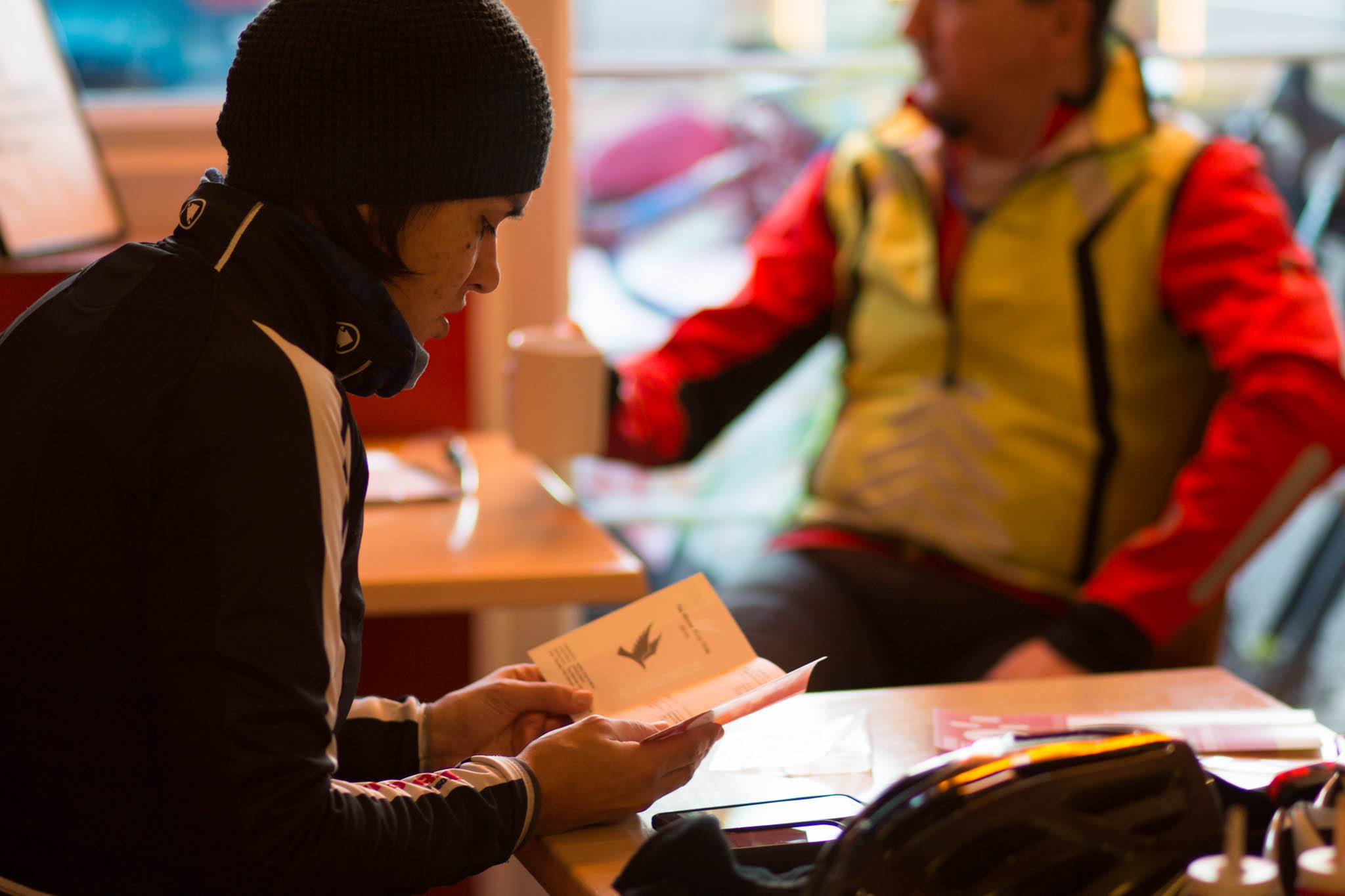 Sometimes, on shorter rides, the organiser will do this straight away and "validate" your ride on the spot. This means that your achievement will be recorded officially by Audax UK and, if you're a member, you will be credited with points that can be applied to the annual awards competitions.  For the majority of rides, though, your card will be sent to Audax UK for validation and then returned to the organiser, who will post it back to you. This generally takes a few weeks but can be a bit longer when there are a lot of events taking place or in the years when Paris-Brest-Paris is being held and qualifying rides must be validated by Audax Club Parisien.
* Some organisers of events that are ridden solo are now accepting GPS tracks as proof of passage, but this is not yet widespread. We also have a phone app (E-Brevet) as an alternative way of recording proof of passage, which is accepted on some rides
Controls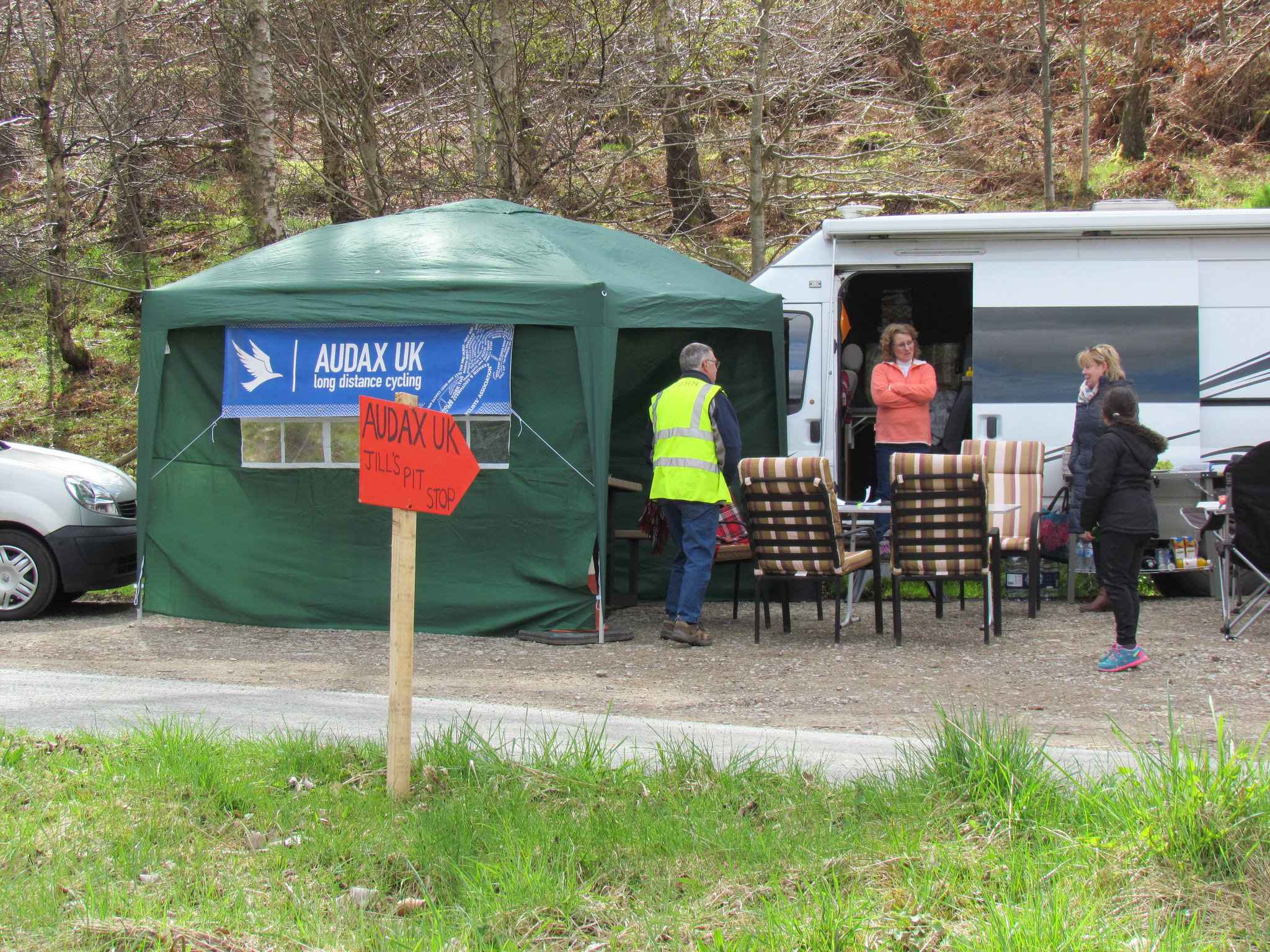 A "control" is a checkpoint along the route to ensure that the rider completes the distance in the relevant time allocation.  Typically, they are at intervals of 50-80km, along the route. Here, you will obtain your proof of passage, as explained above, needed to validate your ride.
There is a wide variety of types of control: a village hall, with drinks and snacks laid on or to buy; a cafe or pub, often offering a special menu for cyclists; a marquee in someone's garden; a "free" control in a town, where you can obtain a receipt from a place of your choosing; a garden centre or service station; or even a couple of trestle tables set up in a roadside lay-by.
On longer rides, controls may also offer you the opportunity to get some sleep before you set off again.  However, you should always remember that the clock continues ticking even when you are off the bike, so don't stay too long!
Of one thing you can be sure, though. On most UK Randonees you're never more than about 40km from a mug of tea.
Making your ride count
As the organisation that governs randonneur cycling in the UK, Audax UK sets the rules for how each type of event should be run and the differences between them. Rides that are "validated" by Audax UK earn the riders credits that may be counted towards a number of UK and international awards.
---
Advice and top tips
Thinking of entering your first event, or you've just clicked the "enter" button and are wondering what you need to do - try our advice page here. There is also some useful information if you are moving up to a longer distance wher you may for example need to conisder lighting.
Our top tips page will also give you some useful pointers.
The item has been added to your basket
Click on the basket icon above to go to checkout